THE TOP ALBUMS IN 1997
Dil To Pagal Hai
This album broke Dilwale Dulhaniya Le Jayenge's record to become the highest-selling music for a Yash Chopra film. In just 1 month of its release, 30 lakh cassettes were sold. With this movie, Uttam Singh also made a grand comback after many years. All the songs Dil To Pagal Hai..., Are Re Are..., Bholi Si Surat..., Dholna ..., Koi Ladki Hai... mesmerise the listeners. Most of the songs are rendered by Lata Mangeshkar and Udit Narayan. Music played an important role in making this film the biggest hit of the year.
Pardes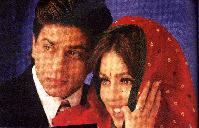 Nadeem Shravan were at their career's best when they composed the music of this film. The music directors tend to give their best when they work with Subhash Ghai who has a very good sense of music. Again, music with well choreographed songs played a vital role in making the film a hit. All the songs of the albums are good especially Do Dil Mil Rahe Hai..., Meri Mehbooba.. Yeh Dil Deewana... and, of course, the patriotic one I Love My India....





Border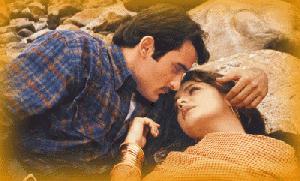 With the music of Border, Anu Malik proved that he also can be original and can compose some excellent tunes. The songs especially Sandeshe Aate Hai.. touches your heart and is considered as one of the best patriotic songs. Jaate Hua Lamho... is also a very good slow romantic song. Javed Akthar's touching lyrics lend an extraordinary poignancy to the theme-based songs. These songs were sung by Sonu Nigam and Roop Kumar Rathod. Everyone involved in the music of Border demonstrated an exceptional level of commitment to achieve the highest possible expressiveness.


Gupt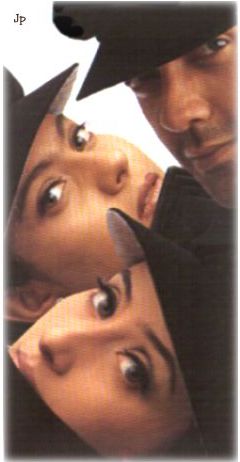 After giving hits like Tridev, Mohra and Vishvatmaa, the duo Rajiv Rai-Viju Shah were togetehr once again this year with Gupt. Maybe there was no Mast Mast..-type of song (as in Mohra) but the overall music was good. The songs having western themes were foot-tapping, especially Mere Khwabo mein ..., Duniyo Haseena Ka Mela... and Gupt Gupt.... Viju Shah has proved that he can give the best of Western style in Hindi cinema.
Koyla
The Rajesh Roshan - Rakesh Roshan pair again gave good music in Koyla like their previous films Karan Arjun, Khudgarz, Kishen Kanaiya and Khoon Bhari Maang. The song Ghungte Mein Chanda... was an instant hit. The album also had few other melodious songs Dekha Tujhe To..., Tanhai Tanhai... and Sanson Ki Mala.... Though the film was not a hit, the music album comes in the list of top 5 albums of 1997.
Ziddi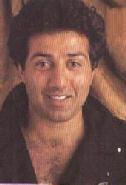 Dilip Sen - Sameer Sen came with a bang after Ole Ole.. in Ziddi. The music is foot-tapping with western beats. Gore Gore Gal, Bal Kale Kale.. sung by Shweta Shetty was an instant hit. The other song Mera Dil Le Gayi Kamo Kidar.. was also a very catchy sung excellently by Lalit Sen. The slow romantic duet Hum Tumse Na Kuch Kahen Pahe, Tum Humse Na Kuch Kahen Pahe... was also very hummable. Hariharan is very good in these types of songs. Excellently choreographed songs made the album a major hit.
Ishq
Anu Malik's hip-hop score for this film was an instant hit with the crowds and was largely responsible for making the film a hit. Be it Dekho Dekho Janam Hum... or breezy Neend Churayi Meri Kisne O Sanam..., the songs just bring a feel of happiness. Even Mr Lova Lova... is also a very popular number which makes the audience dance to its tune. Nothing serious or extraordinary but Anu Malik does make you go crazy with his music in Ishq.
Yes Boss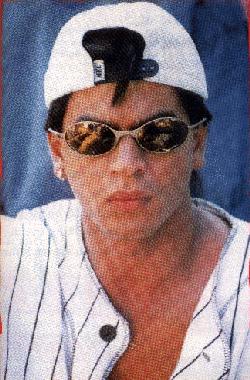 Jatin Lalit's music is good in this film though it has been inspired from their past tunes. Thanks also to Abhijeet who with his voice made the songs more listenable. It is all the way Abhijeet's album. It is the first time where he takes the complete credit for the songs to be hit. Whether it be Mein Koi Aisa Geet Gaaoon... or the up-tempo strains of Jaata Hai Kahan... or teasing beats of Suniye To Rukhiye To..., Abhijeet seems to be in fine form. Again it is Javed Akthar who has penned such excellent lyrics. The music was a treat to the ears.
Virasat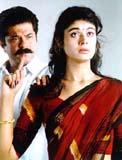 This year truly belongs to Anu Malik. With another good album Virasat, Anu Malik has proved his talents and also that Border was just not a fluke. Anu has composed very touching tunes for Virasat. The theme is folk-based with superlative lyrics by Javed Akthar and thus a great treat to the ears. The most delightful songs of the album are Payali Chunmun Chunmun... and Dhol Bajne Lagaa.... Javed Akthar's excellent lyric in Taare Hain Baraati.. just touches your heart.
Hero No. 1
Merrymaking is the predominant mood of the music in Anand Milind's Hero No. 1. The music seemed a sequel of their earlier David Dhawan's film Coolie no 1 especially songs like Tere Baap Ke Dar Se.... The best of the this album was Sona Kitna Sona Hai... The songs are typical Govinda-David Dhawan style.
Sapnay
AR Rehman has composed six light and frothy numbers penned by Javed Akthar. The numbers are typical of AR Rehman with a Western classical touch. The breezy Awara Bhanwara... made singer Hema Sardesi a celebrity overnight. Ek Bagiya Mein... is also another a very popular number and Chanda re Chanda Re... is a romantic and touching song.
Judwaa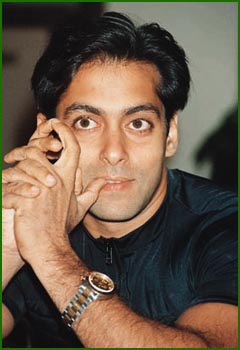 For David Dhawan, good music is the one which lets your feet go tap-tap. Music given by Anu Malik, Judwaa has songs which really have no meaning. The lyrics are also penned by Anu Malik. But, surprisingly, because of the catchy tunes, all the songs were hit like Tan Tana Tan Tan Tara.., Oonchi Hai Building..., Tu Mere Dil mein Bas Ja.. and East or West India is the Best....
Judaai
Nadeem Sharvan one more album in the top list of 1997. But this time the album is based on a family background. The most popular mumber is Mujhe Pyar Hua Allah Miya.... Because of Allah Miya, this song had created a big controversy. The other song which is emotionally charged is the title song Judaai Judaai.... The well choreographed songs with good music played an important role is pulling the crowds to the theatres.
Aflatoon
After Ore Ore... of Ziddi Dilip Sen - Sameer Sen are once again back and this time with Yeh Khabar Chapwa Do Akbar Mein.... Shweta Shetty and Lalit Sen's unconventional vocal talents helped a lot in making this song as one of the most catchiest song in recent times. The other song sang by Remo Fernandez Aflatoon Aflatoon... also became very popular. With good choregoraphy the songs were not only pleasing to the eyes. After Ziddi and Itihaas, Aflatoon became the third hit album in this year for Dilip Sen - Sameer Sen.
Mr & Mrs Khiladi
Inspite of senseless lyrics, the songs of this film have been a rage with the masses. With this album, one more is added in the hit list of Anu Malik. The music is not very great but it is just the catchy tunes which have done their role. The most popular number of this album is Paidal Chal Raha Hoon.... Even other songs like Jab Tak Rahenga Samosa Mein Aloo... and Jumme Ke Jumme Ghar Bulaya Karo... have become popular.
Daud
The Rangeela team (Ram Gopal Verma and AR Rehman) again came up with a good album. Daud is typical Rahman's style where the songs are gradually liked by people. The best song of the album is O Bhaware... sung by Asha Bhosale and Yesudas. The other popular songs are Shaba Shaba Hone Lagi... and Zahreela Pyar... sung by Asha Bhosale and Deena Chandradass. Again it is AR Rehman's music and Asha Bhosale's rendition that gave the zing thing to the album.
Pop Albums
Tum To Tehre Pardesi

This album's sales are the highest ever in the non-film category. The surprise of this album is Altaf Raja who has given mass-oriented quality to the the traditional quawwali. The hit numbers are Tum To Tehre pardesi..., Sono Hi Mohabba Ke.... and Awara Hawaa Ka Jhonka Hoon....





Vande Mataram

This was an excellent tribute to India's 50 years of Independence by AR Rehman. It was not just another album of Rehman. The lead track Maa Tujhe Salaam... is a well-timed, brillantly orchestrated, modern ode to the motherland. His high-pitched voice has given special effects to the song. Then is the original version of Vande Mataram and the final treat is Rehman's duet with Late Nusrat Fateh Ali Khan, Gurus of Peace... This album gave new dimensions to Indian pop. It is really a great effort by AR Rehman. Hats off to him.





Janam Samjha Karo

Be it classical, pop or filmi, no one can beat Asha Bhosale. With Janam Samjha Karo she has proved that she is way ahead of all those pop stars who come with new albums everday. Leslie Lewis' tunes added with Asha's seductive voice make the album one of the best in the Indi-pop albums. Asha also walked away with the Channel [V] and the MTV award for it. The title song has you hooked, and so do the other songs like Oye Hoye Mudkar Dekta Ja... and Aillo Tum To Dillagi Mein... mainly because of Asha's impeccable singing.





Tum Yaad Aaye

This album really is great because of eight soul-stirring numbers. With this album Alka Yagnik also joined the league of pop album singers. Again this time the songs are penned by Hindi Maestro Javed Akthar. It also gave boost to the composer Raju Singh who remained unnoticed for all this time. Lyrics of Saare Sapnay Kahin Kho Gaye..., Zara Zara Si Baatein... and Saawli SI Soorat with the melodious voice of Alka Yagnik touch your heart.





Ho Jayegi Balle Balle

After Bolo Ta Ra Ra and Dardi Rab Rab, Daler Mehndi again gave a third hit with Ho Jayegi Balle Balle. This album is a combination of folk ballads and typical Daler style songs. Tere Mithde Ni Lagde Bol... has an interesting blend of Garba and Bhangra music. The title number really makes you dance. To make the album a hit, composer Jawahar Wattar is also at his best.







---