UNFINISHED BUSINESS
WHAT WORKED! WHAT IRKED!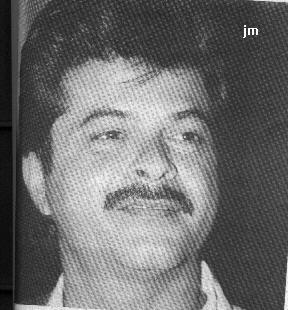 Move over teeny-booppers the real movers are here! The senior-brigade is making a statement! Over-shadowed in recent times, they have bounced back with a vengeance. First the deadly Deol made his presence felt in no uncertain terms, delivering three hits in a row. Govinda has played Golden Goose for many a producer, churning out hits with unerring regularity. In fact his HERO NO 1 has shown a marked rise of it's release. And now Anil Kapoor. After springing a surprise with the hit film JUDAAI, the actor has now turned in a fabulously resrained performance in VIRASAT. Though VIRASAT failed to generate the expected initial, nor the desired collection(it managed to do well in the metros). It is hoped that it will pick up the word spreads about it's quality. A remake of the Tamil hit, THEVAR MAGAN, which had Kamal Hassan and Shivaji Ganeshan in the lead, VIRASAT is by far one of the most superior products to lately have hit the screen. "Technically VIRASAT is one of the best Hindi films I have ever seen," raved Anupam Kher after seeing the film. Anil Kapoor has once again proved that you can't a keep good actor down for long.
---



After Anil Kapoor walked out of WAJOOD(there were whispered insinuations in the air that it was due to Nana Patekar's interference in the script) it was said that Mukel Dev or Chandrachur Singh were being considered for the role. Both the actors have denied signing the film and the hunt is still on to find a replacement for Anil. While on Chandrachur, the man is certainly creating waves in the industry. He has signed a number of good flims, is starring in Deepa "Fire" Mehta's next film EARTH and now has paired with the sexy Karishma in N.N Sippy's SILSILA HAI PYAR KA. He may be the rising star professionally, but his personal life seems to have suffered at the alter of success. Chandrachur and girlfriend Tanu have split-up just when everything was going so right for him.



---

JUHI PUT TO TEST!



Dobby Goels Sanjay Dutt-Juhi starrer SAFARI, which has been long in the making is proving to be quite an ordeal for Ms. Chawla. If she is not required to stand at one end of a ship in the gruelilng heat for two hours, she has to hand upside down from a tree(which in this case took an entire day to can). With only a song and few scenes remaining, it won't be too soon for Juhi to hear "the flim is complete." Till then..she'll work hard for her money..



---

DEV ANAND AT IT AGAIN!



The evergreen old-timer Dev Anand has completed the shooting of his film MAIN SOLAH BARAS KI. That too in record time. And as usual, Devsaab is as enthusiastic about the film as a fresher is about his first date. The film showcases three new faces-- model Jas Arora, Sabrina and Neeru and has been shot in various exotic locations like Ladkh, Jaisalmer and Scotland. Besides directing, Dev Anand also acts in the film. Let's see what does he deliver this time.

---

WHEN GOVINDA CAME ON TIME



It started with AGNISAKSHI, the film which survived the test of fire. Followed by SAPOOT which went phut. It's round three for the Thackeray clan. This time it's daughter-in-law Smita's turn. A grand mahurat of the film HASEENA MAN JAYEGI, starring Sanjay Dutt and Govinda were held at Taj Mahal Hotel recently. The occasion was graced by everybody who was somebody in town, Shah Rukh, Bobby, Saira Banu, Dilip Kumar, Sunil Dutt, karishma, Rekha..Stars flew in specially to attend the mahurat, others cancelled prior appointments. Bhai kyon nahin, aap bulayen aur hum na aayen? The buzzword at the party though was: at least Govinda will be seen at his punctual best!

---

FOR A GOOD CAUSE!



British Airways recently arranged a flight for handicapped children children and also invited film stars to entertain them. So Jackie Shroff, Anumpam Kher and Shah Rukh Khan(with crutches because of the broken leg) hopped aboard and saw it that the kids had the time of their lives. On the professional front, the dynamic Khan has been signed by none other than Mani Ratnam for his forthcoming flim. Shah has also been signed by Priyadarshan for one of his future releases.





---

RAHUL ROY FINALLY EMPLOYED!



Another one who's very excited these day is Rahul Roy. He too has landed his first film as director. Produced by Sudhakar Bokade, the film stars Sanjay Dutt, Salman Khan and Rahul's fiancee Suman Ranganathan. RAhul is on top of the world. "It will have fight sequences never seen before on Indian screen," he says. And to ensure this Rahul has roped in two special effects guys from HOLLYWOOD. Bokade too is very confident about Rahul's capabilities behind the camera. One has to admire Sudhakar Bokade's range--from Dilip Kumar to Rahul Roy, he's come a long way. Incidentally Dilip Kumar was conferred a Doctorate of Philosophy by the governor of Punjab at the annual convocation of the Guru Nanak University.

---



ANUPAM WIELDS THE BATON!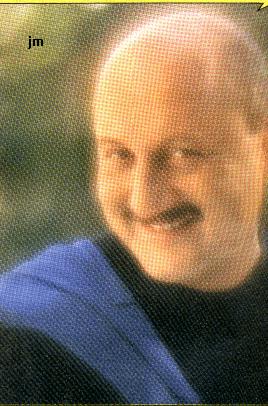 Speaking of directorial debuts, Anupam Kher has also decided to turn director. The film, which will also be produced by the character of artiste himself, will star Amitabh Bachchan, Arvind Swamy and Aishwarya Rai. Anupam apparently is quite unfazed by the debacle of MRITYUDAATA and has all the confidence in his leading man. Anupam is very excited about the project and promises the film have a "powerful role befitting Amitabh Bachchan."
---
SUNIL SHETTY AT A PRICE!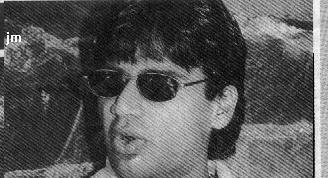 If Akshay Kumar, Aamir, Shah Rukh, Govnda can do it, why should Sunil Shetty be left behind? The macho Southie has also jumped onto the ad bandwagon. The actor will be seen flashing his teeth, endorsing a toothpaste, in the near future. One of the names in ABCL'S Celebrity Management, Sunil can look forward to many more such assignments and make some easy moolah.
---