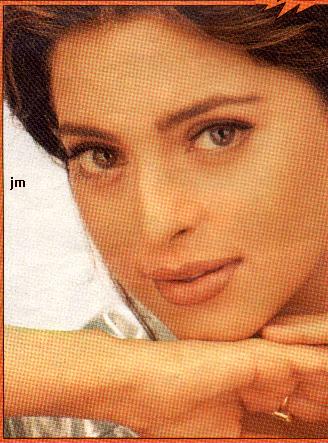 JUHI is one of the best faces ever to reign bollywood. Conservative, old fashioned, she'd be happier with pigtails than with a couturier's decolletage. Perenially sweet 16, one must aknowledge her overall fresh and smiling personality which comes across in all her pictures.
---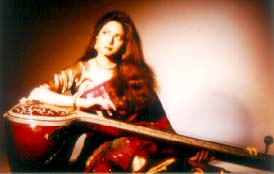 SRIDEVI is overpowering. Tall, with long limbs, her torso and legs are perfect. Clothes sit on her as if they were designed with her as the manequin in mind. Then again, she has grace and movement which are rivetting. Western clothes apart, Sridevi is admirable even in a sari. Not too many of our current stars look good in one.
---
From top to toe, REKHA thinks and dresses as an enesemble. Every accesorry, every shoe, every jacket, stone or bracelet, is matched with painstacking attention to detail. Then again, whether it's a T-shirt, jeans, and a trench coat or a heavily brocaded gharara, Rekha oozes style and authenticty. Overall, the best.
---
What's the perfectly elegant, 'Propah' Miss TWINKLE KHANNA doing in the world of lurex and tinsel?? Underplayed, very subtly clothed with slightly elderly tastes, one can relate to Tina's elegance because youth and inexperience apart, she comes accross personally and in her profession as a refined young Miss.
---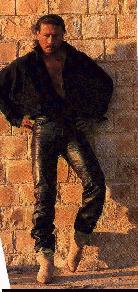 JACKIE SHROFF tops the men. His looks are hard to beat, coupled with the best clothes sense, color coordination, accessorisation. Jackie's stance, his ability to be casual yet makes a deadly impact, is unique. He adjusts his legs minutely, so that the trouser crease falls correctly. His fingers will reach out for the correct shade of tie, bandana or scarf. Born a model or born gifted, Jackie is a delight.
---
JUGAL HANSRAJ should not be a surprise, for he has a combination of good looks with the mobility of an actor's face and a fairly good physique to rescue him from looking like a boy. A low key personality does not mean that an inner confidence of presenting himself with ease and humor, is missing.
---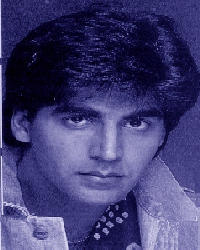 An athletic build and perfectly filled out, AKSHAY KUMAR is blessed with a chiselled face that enhances whatever he carries. From any angle, there is nothing awkward or disproportionate. Akshay also choreographs his postures, to offer some thing new, something different.
---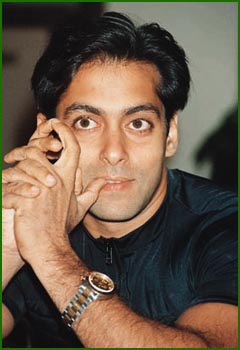 Last but not least, SALMAN KHAN...Everyone will think, 'Oh, that's because of his physique'. Well, partly, yes. Being broad and beefy, the expanse is ideal but SALMAN scores on his sheer dexterity. Flexible and innovative, he is the only one who understands the definition of a fashion picture. His looks have been praised all around the world. Recently he was named in the 'TOP 25 GOOD LOOKING PEOPLE IN THE WORLD' in People Magazine.
NOTE: Opinion Polls were used to decide the results.
Sign My Guestbook
View My Guestbook
BACK TO HOME SWEET HOME
ANY COMMENTS OR SUGGESTIONS?? YOU KNOW WHAT TO DO :)