WaTcH OuT PeOpLe...HeAvY CoNsTrUcTiOn GoInG On HeRe.
THIS PAGE HAS BEEN ACCESSED
TIMES.

ThE nEw KiDs On ThE BlOck
Welcomeeeeeeeeeeeeeee Welcome and Welcome. What's this section about? Hmm as you can read "The Newcomers in Bollywood." Newcomers who? well, we have Mahima Chowdhary, Arshad Warsi, Chandrachur Singh(he is still considered a new star), Anjala Zhaveri, Mayuri Congo, Mukul Dev, Arbaaz Khan, Akshaye Khanna and many others stars which you haven't noticed because you were too busy with a Shahrukh Khan or an Anil Kapoor. After recieving a lot of requests from people around the world that they wanted some pictures of these so called "new" stars, I said what the hecht, I will at least make a few people happy with this section, I know ain't I nice? Thank yoU! Thank YOU! So have fun and dont' forget to sign my guestbook.
---
MAHIMA CHOWDHARY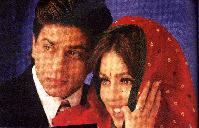 You can click the picture for a bigger version.



Did you watch Pardes? Did ya like it? Yes? No? Maybe so? The only thing I liked about Pardes was Mahima Chowdhary and well before anyone kills me I will also say I liked Shahrukh too, but Mahima surprised everyone around the Bollywood Film Industry with her looks and her acting. Now Directors are lining outside her house to sign her for their flicks. She is another of Subash Ghai's creations. She is called Ritu in real life but her On-screen name was chosen by Subash Ghai because according to Mr. Ghai, she "looks like a Mahima."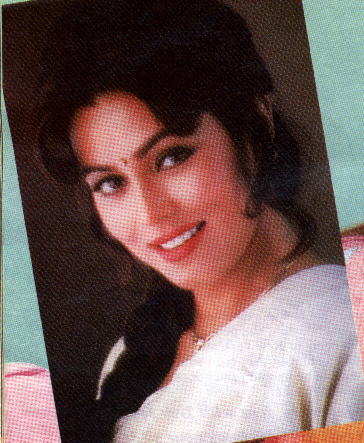 Like many before her, Ritu Chowdhary too finds herself in films not because she has "a passion for acting" but because opportunity presented itself on a platter. By chance, not by desire. There she was, merrily traipsing through life-modelling, anchoring shows on TV--when she got a call from Subash Ghai's office. He was on the lookout for a fresh face to star opposite Shah Rukh in his forthcoming film PARDES. A screen-test later Mahima came into being. Today, with PARDES almost a hit, Mahima stands only a breath away from bouquets or brickbats. She may not have started off by design but now that she has sampled(however briefly) the fruit of fame and fortune, she has acquired a taste for it. And damned if she's going to let go without a fight! In the past Subash Ghai has successfully launched heroines like Meenakshi,Madhuri and Manisha Koiralla...Now he has re-created the same magic with MAHIMA.
---
ARBAAZ KHAN
For someone with the right connection(he is movie scenarist Salim Khan's younger son and younger brother of..well you all know that already),his professional entry into the movie industry was not smooth."I had always been fascinated by films because of the kind of atmosphere that we have had at home. I knew I wanted to be an actor, so I started conditioning myself. I even assisted Mahesh Bhatt because I though that experience would help me."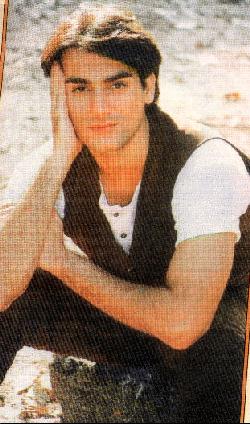 Somewhere down the preparation line, things went wrong. Elder brother Salman made his mark in show business. At home, Arbaaz was faced with mounting pressure to equal his brother's achievements. His health took a beating. He succumbed to all the pressures surrounding him.And then, Salim spoke to his younger son. "My father calmly told me that he had worked all his life so that his family could lead a comfortable life. Salman had made him happy by working at his career but when he saw me ruining my life, it reduced the remaining ten years of his life by half.""That was it," Arbaaz jumps up at the memory and prowls around the room. "Something snapped in me. The next day, I went jogging with him. I ran two rounds to his 10, but it was a start." That period did something to Arbaaz, it made him resilient enough to attempt the impossible.Arbaaz is working towards creating an image for himself. "An actor need an image if he wishes to be accepted by the audience. Without an image, he is like a rudderless ship. Actors are only allowed to experiment within their image. Like Amitabh Bachchan did. He would always play on his 'angry young man' image. He might play a beggar in one scene and a drunkard in an other. But you wouldn't see him playing a beggar in the whole film. Actually, there is no such thing as a versatile actor." Arbaaz's first movie was a flop. He future films include: Shyam Ghanshyam with Priya Gill.
---
Pooja Batra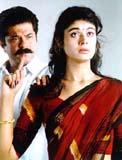 Time-it has a strange way of changing camps. It was only a year and half back when this Pune girl Pooja Batra was unceremoniously dropped by star Akshay Kumar. Pooja was just a model, the press needed the story, the break-up got its mileage--all the lass got was a little sympathy. For a broken heart sympathy is no antidote and time stood on the fence poking fun at her plight. As time stood still for her she decided to move on. And what a job she did. She signed a couple of movies and then it was time to catch up with her. Today kuch alag hi time hai. She has made her successful debut with Virasat. Time, time ki baat hai, Akki is doing bad at the box office and Pooja has already scored. The timer is set, the race has begun and Pooja is off to a dazzling start. Her future movies include Shyam Radheshyam with Arbaaz, Chandrachur and priya gill.
---
ARSHAD WARSI




The surprise of 1996 was undoubtedlyArshad Warsi,one of the two male actors in ABCL's production Tere Mere Sapne. Arshad, with his number of film releases not crossing zero, wasn't considered worth publicising. But once the film came out, he grabbed centerstage and the song in which he appeared Aankh Mare Ladki also hit the top of the charts. Though surprised at his popularity, he is very glad it has happened with his first film itself.



Offers began pouring in till he had to baricade the windows to keep them pouring in. Many of them he rejected and the ones that remain, much to his satisfaction, are from directors like Prakash Jha, Mehul Kumar and Raj Kumar Santoshi. Believe it or not, producers hate him with a passion. After he rejected more than 25 films, producers started to think that Arshad was to proud of himself, however on the other side of the coin, Arshad is trying to avoid roles where he has a minimal role in the movie. He is teaming with Govinda where he plays a village bumpkin, he has also signed a movie with Amitabh Bachchan which is still in the planning stage. You better watch out for Arshad Warsi because he has all the skills necessary to make a superstar: a great dancer, a good actor and looks.
---
CHANDRACHUR SINGH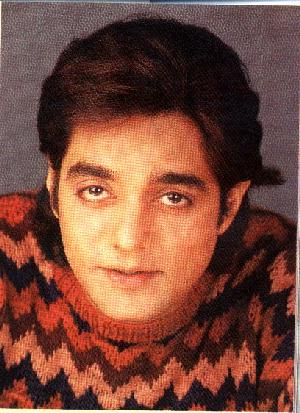 He is called "Rocky" in the industry. He has already worked with a great director Gulzar, has already given a hit and is on the verge to the top. Chandrachur Singh and Arshad Warsi teamed up to give a pure entertainer in "Tere Mere Sapne," however he had a slight edge over Arshad since he was one movie old and Arshad was still a "new" guy around him. After the hit "Tere Mere Sapne," he has teamed up with Arshad Warsi again in "Beetabi." His future movies include an SILSILA HAI PYAR KA with Karishma Kapoor and Deepa Mehta's EARTH. He might be the rising star professionally, but his personal life seems to have suffered at the alter of success. Chandrachur and girlfriend Tanu have split-up just when everything was going so right for him.
---
AKSHAYE KHANNA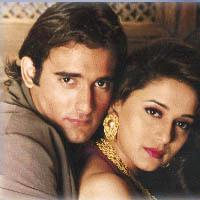 Everybody loves Akshaye. He is Vinod Khanna's son Akshaye Khanna but he looks much better than Papa Khanna. Akshaye Khanna's entry into bollywod was a big surprise. His first movie "HimalyaPutra," failed miserably, however, the audience fell in love with the italian looking hunk Akshaye Khanna.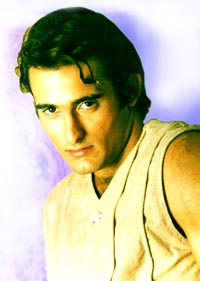 Unlike other new stars in bollywood, Akshaye is very lucky. His next movie "Border" with top guns Sunny Deol and Sunil Shetty went on to be a hit and everybody praised his acting skills in Border and HimalyaPutra. Lady luck seemed to be happy at him again because he was signed in "Mohabbat," with Madhuri as his leading lady. Even though, "Mohabbat" had very high expectations, his role in the movie was a very short one and the movie flopped miserably due to the poor story line. It's hard to believe but Akshaye Khanna is currently single if any of you ladies out there want to try your luck. His forthcoming movies include, an action flick with Sunny Deol, 'Dahak' with Sonali Bendre and 'Love you Hamesha' with Rhea Pilaai.
---
Anjala Zhaveri and Mayuri Congo


Anjala Zhaveri was in UK studying when she got a call from Vinod Khanna to star in his movie "HimalyaPutra" opposite his son Akshaye Khanna. Even though the movie flopped, Anjala's looks were appreciated. She worked in "Beetabi," where I think she looks Gorgeous. Her future films include a flick with Govinda which is still in the planning stages.



Mayuri Congo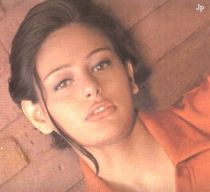 Mayuri Congo's first movie 'Papa Kehte Hain,' was a bust. She was very annoying and couldnt really act. In her recent movie 'Beetabi,' she has a minimal role but she played it with great enthusiasm. She looks gorgeous and acts well in it which has caused some producers to consider her for thier future productions.
---
Inder Kumar



Oh so you thought, I would mention, Chandrachur Singh, Arshad Warsi, Arbaaz Khan etc and forget Inder Kumar. Yeah so who is Inder Kumar?? NO no he is not Akshay Kumar's brother. With Akshay Kumar, Raveena Tandon and Rekha at the helm, Inder Kumar kinda got lost in 'Khiladiyon ka Khiladi.' Even though the movie was a super hit, he wasn't appreciated. He has also worked in 'Masoom' and 'Ghonghat.' Future looks bright for this "Newbee," because he is doing a film with Sunil Shetty and Sunny Deol.
---
Bobby Deol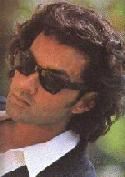 All the girls are crazy for this Italian looking hunk--Bobby Deol. Son of the all time favorite Dharmendra and younger brother of the macho Sunny Deol, he is considered lucky. So far Bobby Deol has worked in four films. Yes you heard me right, F-O-U-R. Can you name em all? ok here it goes, 'Barsaat,' 'Gupt,' 'Aur Pyar ho gaya' and 'Dharam Veer.' One can't really count 'Dharam Veer' as one of his movies, however Bobby Deol did play a role. He was seen playing Dharmendra's role as a youngster.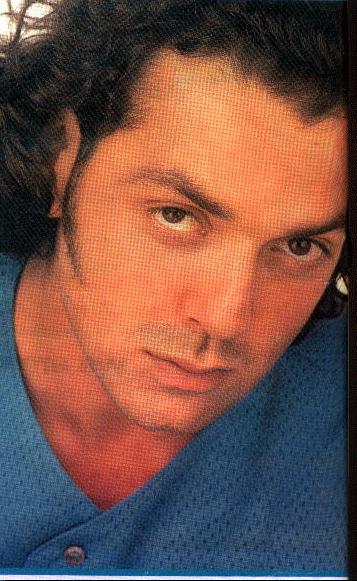 After his first release "Barsaat," failed to attract audiences, he came back with a bang in 1997 with the super hit "Gupt." His next movie "Aur Pyar Ho Gaya," was termed a flop. His forthcoming movies are 'London' with brother Sunny and Vidhu Vinod Chopra's 'Kareeb.'
---
Puru Kumar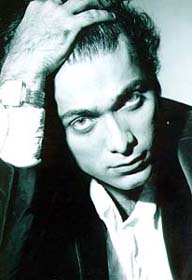 Puru Kumar, the son Of Raj Kumar. He was supposed to be following his fathers footsteps but his movie "Bal Bhramchari" failed at the box office. His future movies include, a flick with Raveena Tandon and another one with Pooja Batra.
---
Aishwarya Rai
Aishwarya Rai, the former Miss World has entered into the film industury. She worked with Mani Ratnam in a Tamil Film. Her debut wasn't as disasterous as Sushmita Sen's. She has worked with Bobby Deol in "Aur Pyar Ho Gaya." The movie failed however, she looked, acted and danced very well. She is on the verge of her career with Future movies like 'Aa ab Laut Chalen' with Akshaye Khanna and 'Hum Panchi Ek daal ke' with Sunil Shetty. YOu better watch out for this chick in 1998 cuz she is gonna blow everyone away with her drop dead looks.
---
Mukul Dev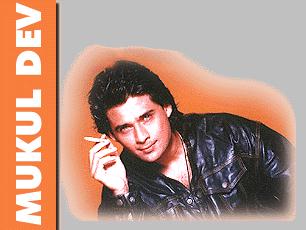 Must say that for someone whose debut film, Dastak was a dud, Mukul Dev has done pretty well for himself. He's on the roll. Though Dastak crashed, he was appreciated. Followed assignments with directors Aziz Mirza and Umesh Mehra. "Not everyone gets lucky like me," he boasts. "Can you imagine, a newcomer like me is doing Qilla with Dilip Kumar and Jai Surya with Nana Patekar, two of the best talents in this country. What more could I ask for?"
His new wife is his lodestar. " I was in love with Shilpa for years...but it took me forever to convince her to marry me. We got married on February 16 after she turned 22." Though Mukul was bitten by the acting bug while he was still in his teens, he trained to be a commercial pilot and has a licence to fly. For a while, he appeared in TV plays like Ek Se Badhkar Ek and Tanav. Subsequently, Mukul enrolled in the Viveck Vaswani Celebrity Management Group . He wants to sign movies with Rakesh Roshan and Subhash Ghai but still doesn't want to sign a lots of movies..with a sheepish grin he claims " Man, what's the hurry? I'm only 26."
---
Rajeshwari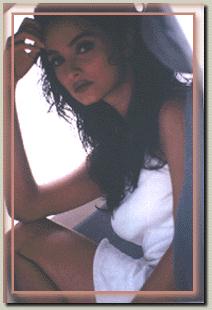 Hers was a quiet, unobtrusive presence. And yet, Rajeshwari made an impact. She won this year's National Award for the Best Supporting Actress for her performance in Sardari Begum. Naturally, she's thrilled. More so, since she claims that she'd missed it by a single vote for her first film with Shyam Benegal, Suraj Ka Satwaan Ghoda. "This time, I wasn't even expecting to win," she says, "So when Pam Chopra called up to congratulate me, I promptly asked her, 'Congratulations', for what?'" Rajeshwari has been on the scene for some five years now. But her forays into the mainstream movies didn't account to much. But Sardari Begum seems to be changing things. Rajeshwari feels that its premiere on Star Plus was the best thing to happen to the film. Thanks to the publicity build-up that the film was given, hundreds of viewers made it a point to switch on their sets for its TV premiere.
Rajeshwari blames herself for not taking care of her PR pitch. After some unpleasant experiences in the industry, she just let things ride. Somewhat cautiously, she reveals, that when she would meet producers for assignments, she was often asked, "How about going out for dinner with me on Sunday? Now you know what that means," the 22-year-old actress adds. "Thanks, but no thanks. I don't want to pass judgements on the successful heroines... I'm just telling you about what happened to me. At the end of the day, I have to feel that I haven't sold myself just for a role." When she did actually do some masala films, it was felt that she wasn't interested in serious cinema. And to top it all, now that she's into meaningful cinema, it's felt that she'll turn up her nose at the prospect of running around trees. "I ask you, is this fair?" she asks, looking me straight in the eye. "I swear I have no hang-ups. For a change, I'd love to dance around the trees, the bushes and the flowers." Rajeshwari regrets the fact that the bigwigs don't know about her... and if they do, they have ignored her so far. She did act in Param Vir Chakra and Pyar Pyar, but both these films bombed badly. So wasn't it her choice of films that's to be blamed? Her eyes cloud, "To choose you have to be given a choice. But maybe it's just a matter of time. I know my time will come."
In Little Buddha, she played the wife of Keanu Reeves, no less. So, what was he like? Was there any off-screen chemistry between the two? "Ha, you must be joking," she roars with laughter. "He is a thorough gentleman, somewhat reserved but we were friends by the time we finished shooting for the film. And that was it... nothing more, nothing less." Rajeshwari is doing Umesh Mehra's Qilla, Chandra Prakash Dwivedi's Chirantan, Nabendu Ghosh's untitled project and Shyam Benegal's Zubeida. "Who knows? I'll win an Oscar yet," she signs off.
---
Maheep Sandhu
She's been around, here, there and literally everywhere. She was born in Delhi. She went to school in London. And she studied fashion designing in Australia. When she jet-hopped to Kuwait, where her father is a Charted Accountant, she found it "oh-so-boring" and chose to walk the Delhi ramp as a model. Now, she's being introduced in Shivam, opposite Panini Raaj Kumar. Maheep Sandhu, earlier only known as Sanjay Kapoor's girlfriend, is in throes of establishing her own identity. With a va-va-voom figure and a congenial personality, there's no reason why she should have lingered in the dim-lit discos.
Maheep has been dating Sanjay for the last four years. So why films, now? "Believe me," she explains, "There's no question about ego-shego in this at all. I had no idea that I'd end up doing films. Shivam simply fell on my lap like Newton's apple."The competition is hotting up. With Aishwarya and Sushmita, Namrata Shirodkar, Pooja Batra, Mahima and Anupama Verma, how will Maheep give these newcomers a run for their bucks? "Well, I've never claimed that I'm a Sridevi or a Madhuri. I can just try my best to fit in," is all she will say.
---
Jugal HansRaj


Jugal Hansraj or also known as the "masoom" kid had more advantages than the other newcomers. He already had one movie under his belt and was hoping that he would create the Masoom magic with the audience. However, he was a bust. His movies, "The Don" with Sonali Bendre and "Papa Kehte Hain" with Mayuri Congo didn't do anything for his surging career. But in Bollywood, one movie can take you from rags to riches..Jugal is waiting for that certain film so stay tuned.
---
Smriti Mishra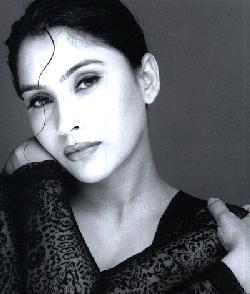 They don't teach upcoming stars how to handle the fame game. Or how to gambol through the gamut of photo-sessions, interviews and PR meetings. Quite clearly, Smriti Mishra is an actress, not a seasoned camera object. If she's capable of emotional translucence in front of the moving camera, the still lens is her nightmare.With Jaya Ganga, Is Raat Ki Subah Nahin and Sardari Begum, Smriti has conveyed an intangible quality that gives a performance an added dimension.In the bollywood studios,she's trying her best to strike the right pose, look like a temptress in action. It's as if at the end of the day, she's striving to reconcile the demands of her growing public persona with her need for privacy. Her initiation has only just begun.
---
Arif Zakaria
Arif is playing a role of eunuch in Darmiyan. Zakaria is excited about his debut, no doubt."There's lot of prestige in the role and one could say it's a dream come true," he says, "If I had been an actor doing the regular song-dance-fight kind of roles, I would have been talking about wanting to do something like this. But here I am with what can be called the role of a lifetime in my very first feature film!"
Zakaria lacks the prerequisite drop-dead looks, or even passably good looks. But he is perceptive, down-to-earth and very, very practical, with head firmly affixed on shoulders.
Zakaria's tryst with acting began with a sneeze. No kidding. His acting talents were first tested in the college dramatics circle, when his very first play involved a role where all he had to do was sneeze. However, he tasted blood when he attained overnight stardom with his role as a student leader in the tele-serial Chunauti.
That was in 1989. He was doing his second year of graduation in Bombay's Sydenham college. Acting became a career after his graduation and due to the immense success of Chunauti.
"In Chunauti, were out to impress," he says with a straight face. "One was not trained in acting then, and knew little of the techniques involved, so the skills came out naturally in our eagerness to perform well."
There was no let-up after Chunauti as one serial after another followed. Karambhoomi and Hamrahi on Doordarshan, Aarzoo on DD Metro, Jagir on Sony TV and Campus on Zee TV, made Zakaria a familiar household name.
Zakaria was already working with Kalpana Lajmi in her English tele-serial, Awakening when Darmiyan began.
"Kalpana had already promised to give me a bit role in Darmiyan which was still in the planning stages then," says Zakaria. Eventually, when Shah Rukh dropped out, Lajmi quickly latched onto available talent to play the lead. Zakaria's vulnerable, soft looks proved ideal for the eunuch's role.
Zakaria created quite a stir when he accepted the role. After all, even Shah Rukh Khan did not want to risk his image playing a eunuch. So it was strange that a young up-coming actor should accept such a role in his debut film.
"There were all kinds of reactions... Some were awed, some surprised, others shocked, and yet some others, skeptical...." Zakaria couldn't complain: It was break, a good one at that, considering Lajmi had already made a name for herself with the award-winning Rudaali. "In the film industry, you don't always get what you want. You just grab whatever's tossed at you -- it's one of those peculiar ball games," Arif says, laughing.
Zakaria did not do the rounds of the chakka colonies to research his character.
"Kalpana's script was complete in itself. She has done all the research, all the permutations and combinations were there. All I had to do was follow the bracketed role and use gut instinct." Not very convincing, wot?
The film is a statement about a eunuch's internal anguish, he says. "I have tried to... perform the role truthfully. I didn't want to make a caricature of the character... My effort was to move the audience, not titillate them." So people look out for this STar who is gonna make it big.
---
Shweta Menon




Another movie, another model. Now Shweta Menon too has fallen prey to the lure of Bollywood.

Mind you, she's no cast-off from the ramp; she only just failed to make Ms India. No harm in losing out to Sush and Ash, wot? Went down fighting, she did. Thereafter, she's bagged enough modelling assignments -- including a series for Kama Sutra condoms that would make Kalpana Iyer blush -- and refused a role offered by Vinod Khanna for his Himalaya Putra. Now she's decided that acting is her cup of tea, after all.It wasn't the box office bomb, Prithvi, where she played second fiddle to Shilpa Shetty, even doing a cabaret number. No one even thought of accusing her for the film's failure. "Prithvi is a nice film but it isn't that kind of launch pad I needed. My first film should have been with a fresh pair, without me playing the second fiddle to the lead pair." Sad thing, it wasn't she claims.
"I'm not cynical or bitter. I'm just fighting against the odds. And why should I say anything good about them when they have nothing good to say to me? I'm a very practical person. And I'm a very calculating person."

So far her calculations have done her no good. Indeed, despite it almost pushing her into the Kalpana Iyer mould. She claims she is quite happy with her small roles, which ensure she is not solely responsible for the success or failure of the film.
---
Sushmita Sen
Sushmita Sen, the former Miss Universe's debut was a washout. She worked with Mukul Dev(another Newcomer). The media criticized her acting and dancing skills however she still was a treat for the eyes. Her future movies include a flick with Sunny Deol.
---
Panini Kumar
He is the other son of Late Raj Kumar. Deepak Anand, the director of 'Shivam,' was the first man to see "some rare hero material" in Panini. He observed him carefully and decided to make a film with him. He had several talks with panini who is 20 years old and stands over 6 feet tall. The director of 'Shivam' thinks Panini is going to be the "ideal hero of the twenty-first century." The question is, will this boy be able to pick up where his father left off?? Isn't it too risky of asking a newcomer to be expected to match the late Raj Kumar. His brother Puru Kumar couldn't do it, let's see what can Panini do. In his debut movie, Panini plays Shivam, a cop out to crash a syndicate of crime. Maheep Sandhu-Sanjay Kapoor's Girlfriend plays opposite him respectively.
---
DIVYA DUTTA
It's a charming face, a pretty face, even a refreshing one. There is this innocence about Divya Dutta's looks that makes the guys frown upon all the brassiness in vogue now and cast a comforting hand around the shoulders of the adult cherub and say, "There, there".
Then again, maybe it wouldn't be a good idea. Dutta wouldn't take too kindly to it -- for all that unspoilt freshness about her visage, she's seen enough of the Hindi film industry to have put up some very prickly armour in place. If you remember even Urmila Matondkar started off with similar large-eyed innocence. And now…




Dutta bagged her maiden role in Agnisakshi as Manisha Koirala's sister. Apparently there was a resemblance between the two that the casting director thought the film could use to its advantage.

Perhaps that was why she was noticed though that wasn't why she was praised for her role in Suraksha opposite Sunil Shetty and in Veergati with Salman Khan. As these films flopped, offers faded away. Till a humdinger of one came, the one for A Train to Pakistan.

The spotlight was back on Divya. Lavish praise -- about her beauty, her talent, her grand entree, well, everything about her -- came in thick and treacly.

It was, of course, convenient to gloss over the fact that she has been on stage since her childhood in Punjab. Even past college -- graduating in English and psychology -- she never though she'd make acting big business till she won a seat at the Stardust Academy. Then, she mused, giving stardom the chance to grace her petite shoulders wouldn't be a bad idea.

Like many newcomers, she shrugs off the fear of competition. "I am not afraid of it; there is no burning ambition to be number one. If I am number one, nothing like it. And if I am not, then it's fine too," she says. But she assures you that though she isn't part of the rat race, she is serious about acting.
---
Neelam Singh

Another fresh face that is soon going to reign bollywood is the face of Neelam Singh. Whoever saw her commercials and portfolio wondered why she wasn't giving films a try. And that set Neelam thinking. She did accept a couple of small screen assignments and is now looking for the "right break" in films. "I know these days they don't have many strong roles for girls, but I won't mind doing roles that are not totally frivolous. "She doesn't have any qualms about glamorous roles either, provided what she does "makes sense." So look out for this babe, she is out to rule bollywood soon.
---
Parmeet Sethi
Who is this handsome hunk?? Well he was the "bad" guy in DDLJ. Do you guys remember now? Parmeet Sethi got lost in the myst of Shahrukh khan and kajol. His next movie, Diljale alongside Ajay Devgan and Sonali Bendre didn't do much for his career. For now Parmeet is busy modeling but he will jump back into movies once he gets a good offer.
---