Top draws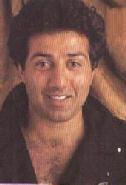 Rs 15 million: Sunny Deol.


The pall of fear is lifting. As the memory of Gulshan Kumar's murder and threats of extortion fade, Bollywood personalities are again beginning to demand what they think they deserve. And the rates they demand are daunting.

"Earlier, everyone was just interested in getting security or, after a senior police officers's suggestion, trying to get arms to protect themselves," says a senior producer. Earnings were hidden rather than displayed. But now many stars, both in the Bom bay and Madras circuits, are returning to their old ways.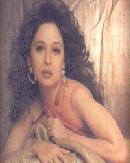 Rs 12 million: Madhuri Dixit.


Amitabh Bachchan recently demanded Rs 45 million of producer-director K C Bokadia for Lal Badshah though till then he used to demand Rs 30 million.

Bachchan was taken aback when Bokadia agreed, having demanded the sum only to get rid of a producer with a string of flops. But there it was, his new price now.

Rates run high here and have always been climbing. In 1993, Sanjay Dutt demanded and got Rs 4 million for a film while just two years earlier he signed up a film for R K Nayyar for only Rs 50,000.
Rs 15 million: Shah Rukh Khan.


Also in 1993, heroines like Sridevi and Madhuri Dixit were getting Rs 2.5 million and Rs 2 million respectively (The top heroines now demand even more, between Rs 10 million and Rs 12.5 million). Rising prices also had a dramatic effect on film budgets wh ich soared to Rs 90 million (Roop Ki Rani, Choron Ka Raja) and Rs 40 million (Khalnayak).

Just sometime ago Pahalaj Nihalani of Aankhen fame launched Indian with Sunny Deol and Aishwarya Rai as the lead pair. The total bill worked out to Rs 350 million, to be paid by diamond merchant Bharat Shah. After the Gulshan Kumar murde r saw the industry going through a low, the film turned white elephant was quietly shelved.
Rs 9 million: Urmila Matondkar.


At present, Ishq ranks among the costliest films, because it has four huge money sinks in the form of Aamir, Juhi, Kajol and Ajay. The damage, in star salaries alone, worked out to Rs 36 million. Naturally, such high rates have put paid to that b ad habit of the seventies and eighties -- the multistarrer. Such a movie now is almost suicidal, despite the odd Border.

But what goes up does come down sometimes. As in the case of Urmila Matondkar post-Rangeela.
Rs 12.5 million: Nana Patekar.


When the glossies raved about her role opposite Kamal Hasan in Hindustani claiming now the sex kitten had truly arrived, she thanked them profusely, and then told her secretary to add a few zeros to her earlier price. Came Daud which ran like a loser, and the producers started getting uncomfortable. To soothe them, she dropped her prices a million or so.

Down south too, prices have been rising. Kamal Haasan and Rajnikanth hiked their rates after Chiranjeevi began demanding 12.5 million per Telugu film. Kamal justifies his move.

Rs 15 million: Kamal Hasan.


"Rajni and I just do one film a year. If we charge a big sum of money, we actually deserve it. We're also taking a big chance by acting in just one film. We lose out if the film is a flop." But in the south even newcomers get paid fabulously unlike in Bom bay. So if all the southern stars begin demanding more, it would put that industry in hot water.

While big prices are the norm, concessions are made for personal considerations. Like Madhuri Dixit and Salman Khan refused payment for Hum Aapke Hain Kaun from the Rajshris. They were finally persuaded to accept Rs 51,000 apiece.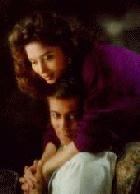 Where the stars came cheap: A still from Hum Aapke Hai Koun.


Similarly, Shah Rukh Khan demands far less than his usual price of Yash Chopra, who has done wonders for his career with Darr, Dilwale Dulhaniya Le Jayenge and Dil To Pagal Hai. And the privilege of working with Subhash Ghai means price s go down to abysmal levels, going by star standards. Nadeem and Sharvan had to settle for an Opel Astra -- worth Rs 900,000 -- each for doing the music of Pardes.

When the stars first began demanding these huge sums, the producers first pleaded helplessness since no respectable bank would fund films which are unsafe investments with little guarantee of repayment. Not that private parties have not funded films. Shap oorji Pallonji had invested a tens of millions in K Asif's Mughal-e-Azam in the early 1960s.

For whom Shah Rukh cuts rates: Yash Chopra.


But other than a Godrej which sank some money into Vinod Khanna's Himalayputra, essentially on personal considerations, large corporate funding has been hard to come by. So the producers relied on goon money. The rates were usurious and if paymen ts were delayed, there could be dangerous repercussions.

In the long run, the stars stand to suffer since producers have been more reluctant to borrow from criminals after the crackdown following the Gulshan Kumar murder. Already the number of films being made have been reducing and many small-time producers ha ve shifted to television.

The river may be drying up but, for the moment, people like Karisma and Amitabh haven't noticed it. Yet.
---