BOLLYWOOD TID BITS
AKSHAYE KHANNA
ACTION KHANNA!


Comes from 'classy' Akshaye Khanna. Junior V.K had the not-so-classy habit of bottom pinching all his class girls way back in his school days. Unlike his 'cultivated' image of today. Hope he doesn't indulge in the same practice with his heroines. Like they say, old habits die hard. What say Anjala, Pooja, Aishwarya, Madhuri...? Or they'll have to wear 'protection' on the backside too.
---
POOJA BHATT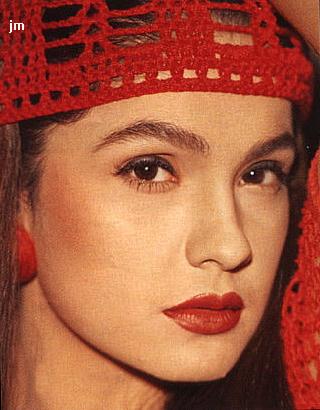 SOULFUL HOBBIES!!

Pooja Bhatt seems to have switched to preferences. And no, I am not talking about her men here. It's just that she seems to prefer reading to 'Dominos' Pizza nowadays. Knowing her weakness for grub, she certainly needs some distraction after her strenous diet..everytime you put a glance on the chirpy bhatt, she seems to be reading and eating the pizza the same time. Should we say Jenny Craig??
---
AAMIR KHAN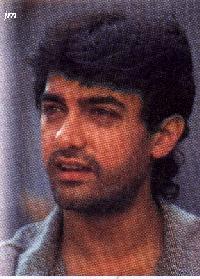 LIKE FATHER LIKE SON!!


Aamir Khan and bonnie son Junaid, both appear same at wedding and parties..wearing identical outfits made from the same material. Is Aamir Khan taking this 'like father like son' bit too seriously? Or is it just that economy begins at home?
---
SONALI BENDRE
MOVIE WATCHER! MOVIE WATCHER!


It's no secret that that svelte Sonali Bendre unfailingly watches every Jim Carrey movie that hits the screen. And whenver the latest Carrey flick arrives, Sonali along with a bunch of female gal-pals, storms to watch the antics of her favorite Hollywood star. From the mobile faces Jim Carrey to the wooden macho heroes in stuffy studios. What's the kick? Variety? it must be the spice of life.
---
RAMYA KRISHNAN
DUHHH!!


Heard of absent-minded professors? Here's our very own absent-minded actress. Southie siren Ramya Krishnan ordered a cake for her birthday and actually forgot to pick it up. She seems neither interested in eating the cake nor having it. I think it's more like she didnt' want to pay for it, wot?
---
CHANDRACHUR SINGH (AKA ROCKY)
ROCKY:PRAWNS ARE HARD TO BEAT!!


So what's Rocky's main fetish (besides girls)? Believe it or not hons, it's prawns. Steamed, grilled or fried -- he loves the seafood. I guess after two films with Arshad Warsi he had to like 'prawns.' For taste -- they're hard to beat.

But looks like Rocky is all set to go the Khan way. Do you know that his ultimate ambition in life is to attain moksha(salvation). Now doensn't that mean giving up all the good things in this lifetime? Tsk Tsk. Whatever will happen to all those girls out there?
---
AJAY JADEJA
Ajay Jadeja: Sonali is hotter than Ash?


You have to love Ajay Jadeja's (the cricketeer) straight batted view. Like when Sonali Bendre asked him which actress he found most attractive, he quickly said, "Aishwarya Rai! She's gorgeous. But she's like a beautiful painting. The kind you put up on your wall. You can't ask her out on a date or for a drink. Now that's something I can do with you Sonali." Hmmmmmmmmm Is something brewing here already?
---
THE MATCH BETWEEN STARS
ACTION DUO!


Rocky and Bobby Deol(along with Rock's brother Abhimanyu) formed a cricket eleven and played agains Shah Rukh's eleven. Of course, Rocky and Bobby's team won. They are such pros when it comes to playing the field --oops playing on it. They're hard to beat. Whether Shah Rukh likes it or not.
---
THE ULTIMATE FAN
The Madhuri wall: Wall-to-wall Dixit!! Yikes!


Heard of wall-to-wall Madhuri? Or Madhuri wall-paper? Well, there's this crazy MD fan from Haryana Navender Puri, who's covered his wall with a collage of Madhuri pictures. He's that crazy. And he also has two thousand more pictures of la Dixit, apart from the collage. Phew! I shudder to think of what his loo is like. I don't think MD wants to find out either.
---
MAYURI KONGO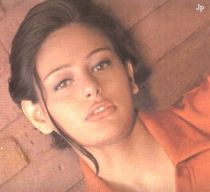 (SELF)'ESTEEM IS ENTACT!


Mayuri Kango is one girl who believes in celebrating her depression. So, after her movies didn't click at the box-office, she went and bought herself a sleek, new, black Maruti Esteem. At least now she can go around saying her (self)' esteem' is intact.
---
AKSHAY KUMAR
Working hard or hardly working?


And that is one thing that still intact in Akshay baba too. The man has undergone a drastic change. And it's for the better, if I may so. Akshay Kumar has discarded all his dumb-bells (and dumb belles) and has taken to jogging to lose the flab. He gets up at 4:30 am every day and jogs seven rounds of his building compound. Then he works at his acting and diction. Wow! I am impressed. If only he'd shed his flab earlier (did someone say Raveena?) --it would have helped him eons ago.
---
KAREENA KAPOOR
Lolo with Bebo: Competition at home!


Lolo's got competition, hons. And it's at home. Yes, Kareena baby is growing up into one sexy bombshell. And all Lolo's heroes are going gaga over Bebo already. But the level-headed Kapoor is keeping all guessing. Just like all smart girls do, right Karishma?
---
TWINKLE KHANNA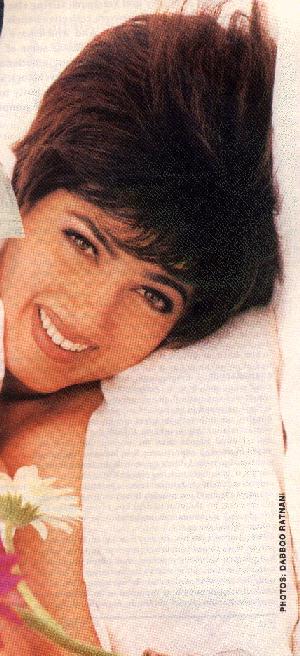 Smart Babe!


Twinkle has got a new house for herself. It's done up according to vastu shastra for luck. And more important, it's right next to Madhuri's house. Maybe some superstardust might rub off on Twinks. But on second thoughts, if the Khanna-Kapadia genes haven't helped --maybe god can.
---
Stars doing the cool thing!!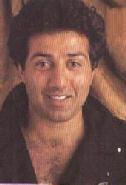 Doing the Cool thang with Shahrukh and others!!


Arnold Schwarzenegger, Sylvester Stallone and Bruce Willis did it. Now Sunil Shetty and Sunny Deol are going to do it too. And so are Shah Rukh Khan, Manisha Koirala, Jackie Shroff and a host of other Bollywood biggies. Open a chain of filmi restaurants, that is. Planet Hollywood, owned by Arnie, Sly and Bruce is a huge success abroad. Now our desi actors are planning similar ventures. Sunil and Sunny want to introduce people abroad to Planet Bollywood, while the other stars in the fray have come together to form 'Stars in Business Leisure Industries Pvt. Ltd.'. The common goal is to set up a chain of film-theme restaurants and cafes called 'Movie Magic' which will also sell filmi merchandise and memorabilia. Complete with photographic projections, star posters, 3-D images and wax statues a la Planet Hollywood. The last enterprise has tied up with Upper Deck Authenticated, a US-based firm which has established itself as a leader in autographed products for sale. So hang in there all you Bollywood fans, for soon you will be experiencing the complete Movie Magic experience, rubbing elbows with the likes of Jackie and Shah Rukh et al!
---